It's a holiday weekend and you're probably hanging out with people you love. That means it's a perfect time to have the climate conversation*. Here are five points on climate change to help you lead a dinner discussion (especially with your parents). Or to use anytime between now and Oct 21 to spur some mind-bending banter.
🛑Have you seen our Voter's Guide yet? Gen Squeeze scored each party's election promises on everything from climate change to housing affordability, so you can see which ones are the strongest. Check it out!

Back to those conversation starters...
1. Everyone agrees we have a problem
It's not just 97% of the world's scientists who believe climate change is a problem caused by humans. More than 8 in 10 Canadians worry about it, and nearly 7 in 10 say it's one of their top 5 voting issues. This means climate change is on the minds of most of our family, friends and coworkers. 
Pointing out this scientific and public consensus isn't about shaming those who aren't convinced, but showing them that people they trust and respect are on board. Then we can focus on conversations about climate solutions...and what our elected officials should be doing to drive the bus.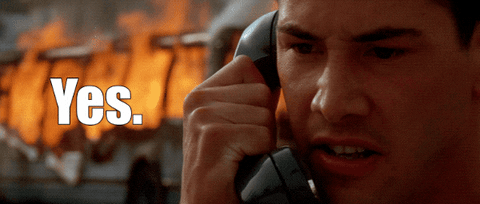 2. Federal parties have weighed in and the results are mixed
This week's federal leaders' debate showed how central climate change has become to the election. Feisty stuff! What was less clear coming out of that debate is whether each party's promises on climate will actually tackle the problem.
Good news – we have a guide for that!
Gen Squeeze scored each party's climate platforms based on how likely they are to limit global warming to 1.5 degrees. 
The scores speak for themselves but the detailed analysis of the platforms is also pretty interesting. If you could combine the different policies proposed by each party, Canada would be a whole lot closer to meeting the 1.5 degree goal. Our takeaway? If there was ever a time for parties to work together using the best of their collective thinking and commitments, it's now (or after the election). #policyoverpartisanship
(Gen Squeeze also scored party platforms on housing affordability, the cost of raising a family, and intergenerational budgeting. You can find them in our handy Voter's Guide infographic.)


3. Change is possible AND for the better
The same poll that showed 8 in 10 Canadians are worried about climate change also found most people see it as a practical problem with reachable solutions. We like that attitude! At a time when children are begging for their future in the streets, it's important to remember that all is not lost. We. Can. Make. A. Difference. 
We can and probably should, if you look at what communities stand to gain from limiting carbon emissions: 
Better jobs 

Cleaner water 

Healthier food 

Fresher air 

Traffic safety - score! 
There's even an intersection between climate action and housing affordability! *swoon*


4. Taking action is cheaper than not
Some people looooove to talk about how Canadians can't afford to deal with climate change, including by putting a price on carbon. 
But Canada's budget watchdog confirmed earlier this year that 8 in 10 households – including all but the wealthiest 20 per cent of them – are going to get more back from the federal climate change tax rebate than they actually paid in carbon tax. (A more accurate estimate still shows 7 in 10 households will bring in more through rebates than what they forked over for the carbon tax.) 
Even if it does cost us money to address climate change...that cost is still probably going to be cheaper than the price of dealing with runaway climate impacts like extreme weather or air pollution. On the flip side, investing in lower carbon emissions can actually generate or free up money. Winning!

5. The kids really do need us
This story is so apt it almost sounds contrived, but sadly it's verbatim.
Last night my daughter and I had a sleepover because her dad has a man cold and needed the bedroom to himself. In the dark hours before dawn, her little hand reached out as she called, "mom, mom, I just had a nightmare."
"What was it?" I asked sleepily, annoyed at being woken up from my own dream state.
"It was about climate change. Nobody was doing anything to stop it. And the ocean got really big and took you away. You were gone."
I took her hand and said I wasn't going anywhere. 
We need our political leaders to step up for all of us, but especially the 6-year-olds who are waking up to a real monster under their beds. 
*What's a climate conversation? Researchers discovered that people are more likely to support climate action after talking about it with others they trust. The convo doesn't have to be fancy or feisty. Just discussing climate change with your people is a really important way to keep things moving forward.